EASTON APPLIANCE REPAIR EXPRESS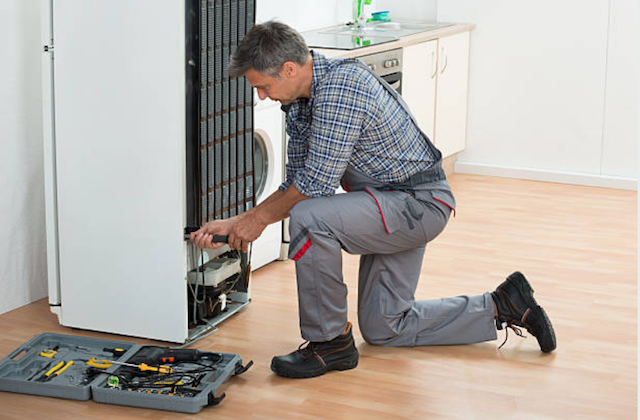 Easton Appliance Repair Express is privileged for the chance to help the people of its community. It is a family run service with an eye on customer benefit and affection. It is the very least we can do for the customers having faith in us and giving us their business.
We make sure not to let any of our customers down, and hence all our workers are made to undergo extended training along with education. Their expert technical know-how ensures that all your household appliances are repaired. This includes both old and recent models along with different brands and varied technologies.
The locals of Easton can avail our same day overhaul service for their appliance. Our primary target is to finish all repairs like refrigerators, ovens, washing machines, dishwashers and more on the same day that we are notified.
Whirlpool, LG, Samsung, Bosch are some big brands we repair along with others like Kenmore, GE, Frigidaire, KitchenAid and more. Our vans are topped with parts exclusively from the manufacturers and brands like Maytag, Wolf, Sub-Zero, Sears, etc. All parts and labour also include a 12-month warranty for optimum satisfaction. Go through our FAQ section below.
SERVICES IN EASTON, CT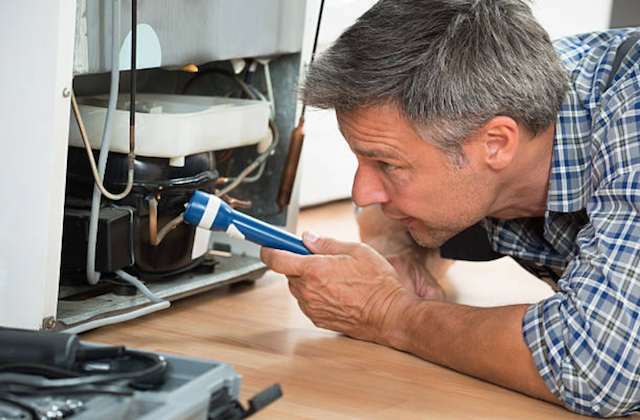 REFRIGERATOR REPAIR
The usual cooler and refrigerator problems can all be fixed by us at Easton Appliance Repair irrespective of make and model. From burnt bulbs and faulty panels and dispensers to leaks, noises and cooling or condensation problems, we can repair all. Our technicians analyze the problem and then using parts from manufacturers exclusively repair your refrigerator.
OVEN/STOVE REPAIR
We are always on call to help you in any way we can. Broken stoves or range hoods will not be an annoyance anymore irrespective of gas or electric machines. Burners, igniters, relays and switches or even bulbs and doors can all be repaired almost immediately by us. We have all the necessary equipment to make sure all the ovens are fixed be it old or new.
DISHWASHER REPAIR
Our same day repair service applies for dishwashers too. The everyday dishwasher problems like cloudy glassware or parts like switches and impellers not working properly can all be fixed. Odours will also be a thing of the past. This machine might be very complicated, but that will not stop our workers from figuring out the issue and rectifying it.
WASHER/DRYER REPAIR
It can be quite annoying to have a broken washer or dryer at home. Dirty laundry starts to build up as regular trips to the laundromat is not a feasible solution either. This will no more be a concern as Easton Appliance Repair will solve all problems that you may be facing, be it noises or faulty parts like switches and control panel or vents, the same day that we are called. Front loading and top loading machines are both serviced by us.
CUSTOMER REVIEWS
"Easton Appliance Repair Express is the best appliance repair company in town! No doubt about it. Their repairman are fast and friendly and so professional. I highly recommend them!" – Linda S.

"I have a hard time trusting repairmen in my home. I never know if I am being forced into a repair or purchase I don't really need. But that wasn't so with Easton Appliance Repair Express. I completely trusted the repairman. He overviewed the entire repair process and all the parts he would need to get my refrigerator running again. He then quoted me an affordable price I was very happy with. The whole appointment was just 30 minutes. I couldn't be happier!" – Violet B.

"My entire experience with Easton Appliance Repair Express was excellent!" – Arnold A.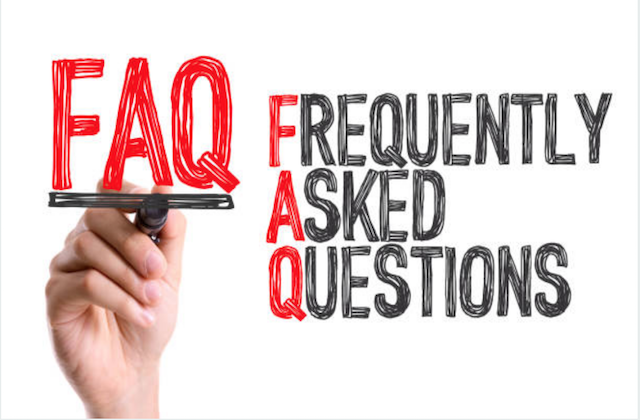 APPLIANCE REPAIR FAQ
Q. SHOULD A FAULTY APPLIANCE BE REPLACED OR REPAIRED?
A. You have two choices when it comes to dealing with a faulty or damaged appliance. One is to repair it and continue using it which is more pocket-friendly. The other is to replace the appliance with a newer one.
All machines have an average lifespan. If your appliance is towards the start of its life cycle then repairing it would make eminent sense. However, if your appliance is towards the end of its life, replacement should be your priority.
Below is the average lifespan of common household appliances:
Dishwasher: 10 years
Washer: 11 years
Dryer: 14 years
Refrigerator: 15 years
Gas Ovens: 15 years
Electric Stoves: 15 years
Freezers: 15 years
Q. WHAT IS THE GUARANTEE THAT THE APPLIANCE WILL NOT STOP WORKING?
A. We provide a year of warranty not only on parts but also on labor. Our parts too come from the manufacturers like GE, LG, Whirlpool and more exclusively to ensure the best components for you and to conserve the warranty of the manufacturer. If for some unexpected reason you still face problems with your appliance do not hesitate in letting us know.
Q. CAN MY APPLIANCE BE REPAIRED IN THE FIRST VISIT?
A. Yes, absolutely. Our vans are filled with more than 90% parts from the common manufacturers and all other required tools to complete the repair service. In the off chance that we do need to return at a later date to finish the repair, there will be no extra service fee levied. We estimate that we complete more than 95% of our appliance repair appointments during the initial visit.
Q. WHAT IS THE TIMEFRAME FOR SERVICING?
A. Usually, the time window provided is of 2-3 hours long for our worker to reach your doorstep. We understand that our customer's time is valuable and we try our best to reach during the early part of the service window. However, if a previous repair takes more time than expected, the window still allows our technician enough time to still reach on time. Our workers call 10-15 minutes before their arrival.
Q. WHAT ARE THE BRANDS YOU REPAIR?
A. We repair mostly all household appliance brands. Look at the list below for more information on the brands. For questions regarding brands which do not appear on this list, call us. We can always order the necessary components to repair your appliance.
BRANDS WE REPAIR:
Amana, Armstrong, Bryant, Caloric, Carrier, Century, Crosley, D&M, Electrolux, Fedders, Frigidaire, G.E., Gibson, Glenwood, Goodman, Hardwick, JC Penney, Jenn-Air, Kelvinator, Kenmore, Kitchen-Aid, L-G, Lennox, Luxaire, Magic Chef, Maytag, Norge, RCA, Roper, Rheem, Rudd, Samsung, Sears, Signature, Sub-Zero, Tappan, Whirlpool, Williamson, York & More!
____________________________________
EASTON LOCATION
EASTON CONNECTICUT
PHONE: (203) 720-6298